Discussion Starter
·
#1
·
not sure if anyone is intrested here, but what the hell
i bought it new in oct 09. these have the ktm 525 race engine in them, this thing is nuts! will keep up with or kill any stock machine out there period, and with a pipe, filter, and jet kit, they are insaine! its not only fast but its the first sport atv with IRS "idependent rear suspension" so it sucks up bumps at speed like nothing on the market, arguably the best all around atv from lots of critics. this thing is intense on trails and dirt roads, you can drift like crazy! i was running 9's in the 1/8th, just ahead of my frontier that ran 14.72 in the 1/4. i always strickly followed factory maintanence, and used all oem filters and fluids since new. the front plastics have been customized, and it has beefy aftermarket chromoly tie rods and is completly stock other than that. it is totally reliable, has never shown even a hickup, even in this freezing weather it starts imediatly with no fuss.
vin: 4XAGP52A88B303015
2008 polaris 525 irs
asking $4000 obo, new retail is $7500+
also completly open on trades, like vk motor swaps, titan parts "intake, exhaust, tuners, headers etc..." also looking for a 240sx and/or parts "motor swaps, coilovers, wheels, seats etc.."
it has fully adjustable fox podium coilovers from factory, its dropped in this pic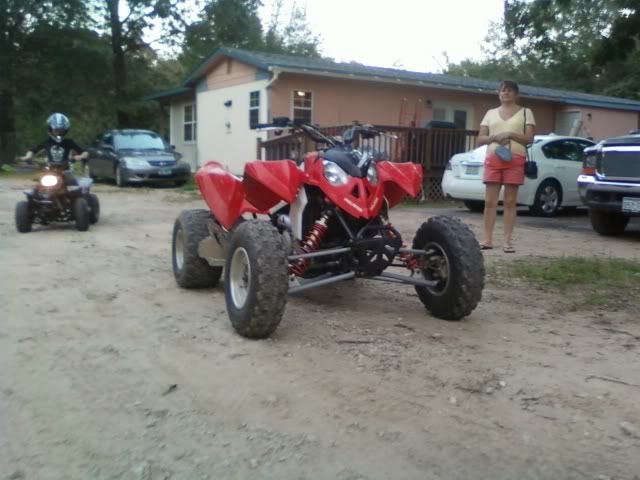 this is stock height 10" clearence front and rear
you can see here where i changed up the front. i didnt like the factory look.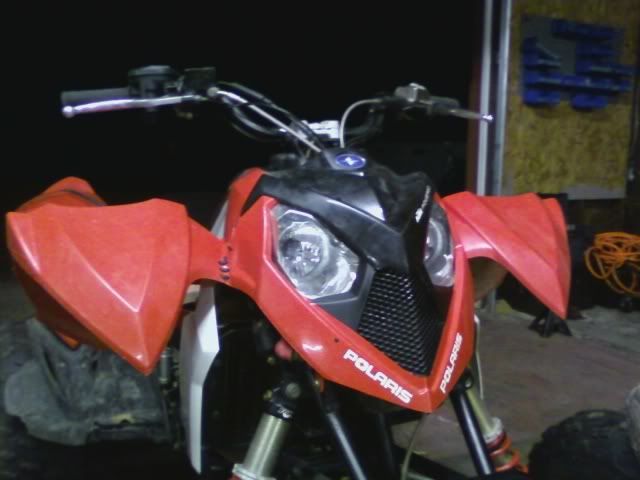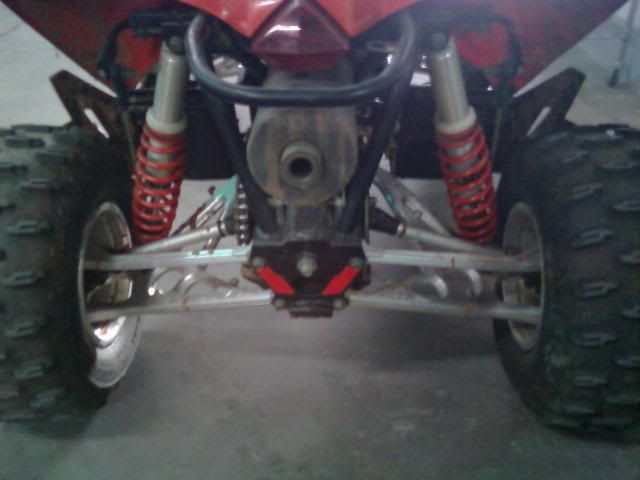 here are a few vids of it
http://www.youtube.com/v/8hLMJYxr58w?fs=1&hl=en_US"
http://www.youtube.com/v/fyAfaXjjyPc?fs=1&hl=en_US"
here's a good vid discribing it, the quad he is talking about is one year newer, but the same thing other than body, heel guards, and a different steering setup
http://www.youtube.com/v/azhxCcFjIE4?fs=1&hl=en_US"