Discussion Starter
·
#1
·
Hey guys got a Back Rack brand headache rack from buyautotruckaccessories for 1/2 the normal price, I always wanted one on my Ram, but that was gone before I had a chance.
While these are very popular on the domestic trucks, especially heavy duties, there was hardly any info or pics of them on Titans. Gusman made a post, but only had limited pictures,
he provided great info went I asked questions through private message.
1st, these will not work with Tonno's they are trying to come out with adapters, and bakflip is working with them. I opted for the toolbox brackets mounts, it was $10 cheaper at the time, and
I decided to get a TB. So my Truxport is up for sale in the classifieds if anyone is interested. Also ignore the dirty truck, it is being washed and waxed tomorrow. I took my tonno off,
and rubbed the bedside protectors with Formula 2001 protectant, I figured it was a good idea.
-Back Rack uses all heavy duty zinc plated hardware, their directions are good, their hardware looks nice, and their powdercoat finish is excellent. I did put a coat of wax on the BR when I was done.
Install:
1. You will have to cut the stake hole covers from the bedrail protectors, a good idea here is to get a new utility knife, I got mine at lowes for $1.50, a sharp blade makes a huge difference.
-I taped off the square to make it easier and to avoid scratches. cut closer to the square you are cutting out, follow the groove this is simple, you do not want to damage what will remain on the truck.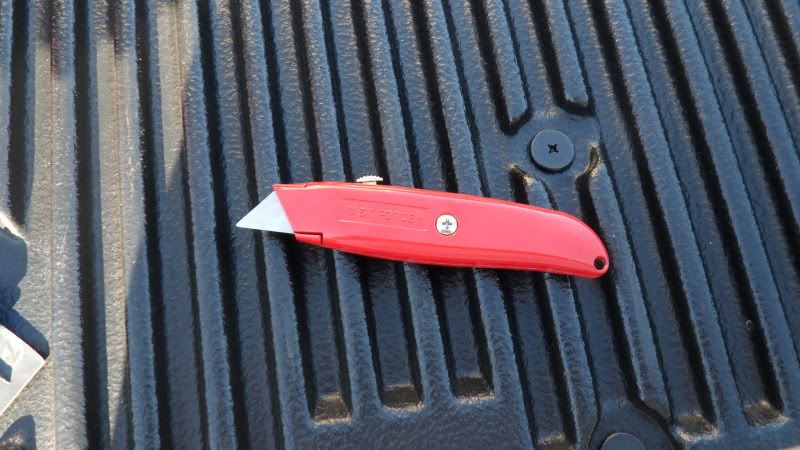 2. You will have to then, insert the stake pocket bolt, which goes to the hole in the side of the stake pocket, those with spray-on bedliners or no bedliners would just go forward. I have the OEM drop in,
because of the location of the hole and the curve of the liner, you can not just drill through, the bolts will not lay flat and get proper torque. You can not remove the line and then drop it back in,
there is not clearance. The only choice is to trim. Go slow the utility knife will work, but this is thick and it will take the knife for a ride, go small and trim as needed.
Stake pocket bolt: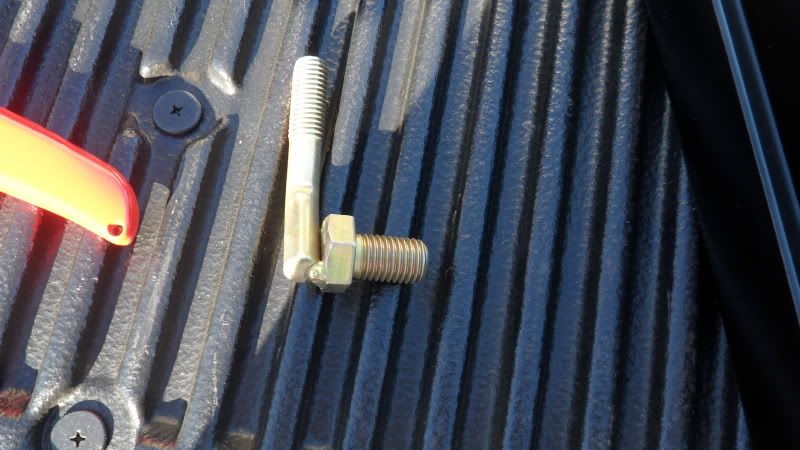 Hole access: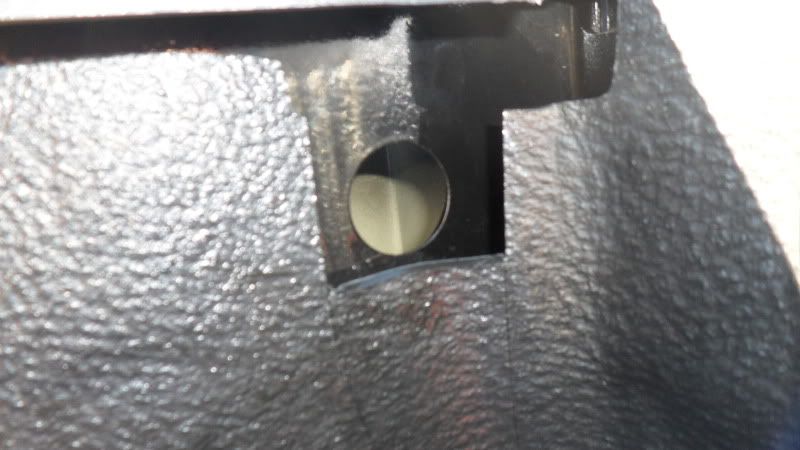 When done: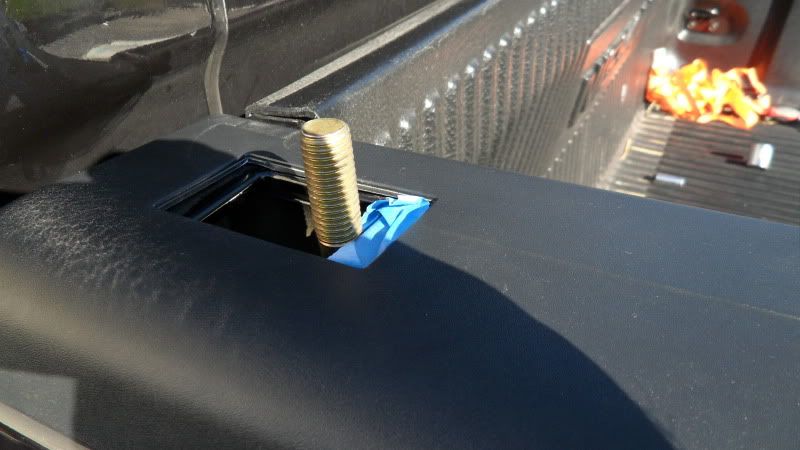 3. The tool box bracket is the mounting bracket for the Back Rack, it just enable the use or a TB with a Back Rack. It has a spacer welded on, and multiple holes (for different trucks), the Titan will use the one
closest to the back rack. Lay the BR on the tailgate and assemble every thing, leave it a little lose.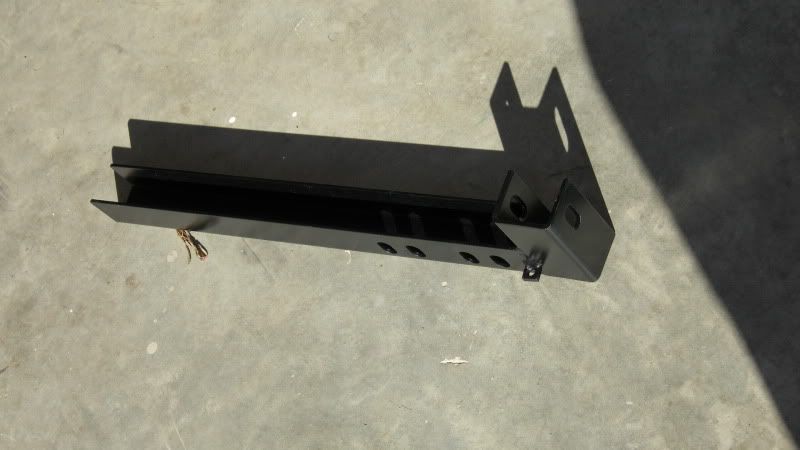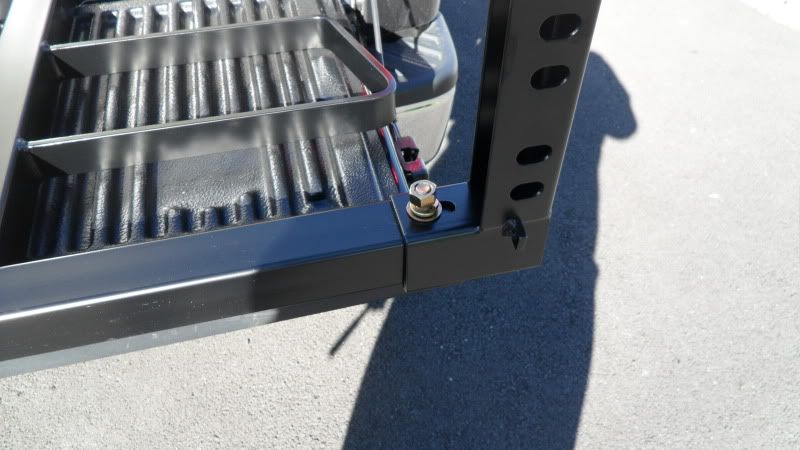 4. Get in the truck bed, mount it up...tighten and center....and you are good to go.