Discussion Starter
·
#1
·
One-Piece Cast Wheel with "Plasma" finish. Well, the expensive plasma finish is chipping off leaving a black appearance underneath (kind of cool actually, haha). No bends or cracks and tires held air before I removed them 2 days ago. They obviously need to be refinished, but dont be intimidated, the "chrome" literally comes off under a pressurized garden hose. I was taking my time here and there to prep the wheels for bedliner, but my garage/budget/wife (not specifically in that order) will not allow me to hang on to these any longer.
I only have my Droid to take pictures right now, I'll bring in a real camera tomorrow to get some quality pictures...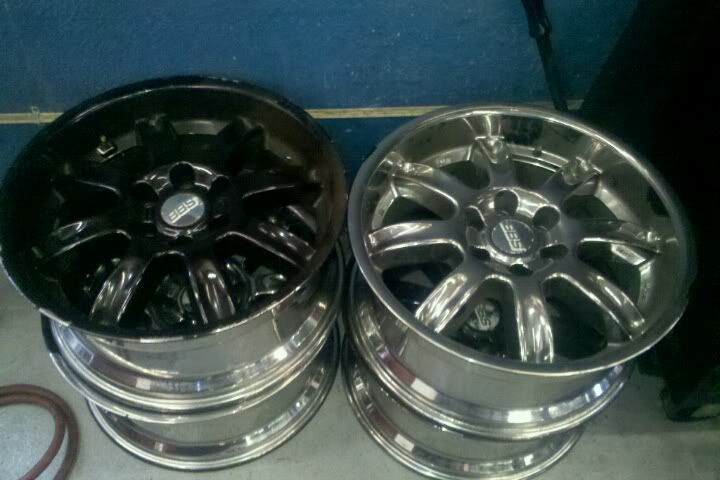 Asking: $400 OBO
Shipping is not included and I am located in Bradenton, FL. I understand I am a newcomer here so some people might be weary to deal with me but I have absolutely no problem meeting in person to complete a deal. I have been an active member in other communities since who knows when and you can look me up on tamparacing.com under "Chris C." and/or BimmerForums.com under "ChrisC" see you have nothing to worry about!