Discussion Starter
·
#1
·
hello, im paul
im an ex frontier owner, i live in tyler tx, just got my new 2010 se cc 2wd titan about a month ago, i traded in my 08 frontier se kc 2wd. i've always been a nissan fan since i was a lil kid i got my first one from my dad, 84 s12 200sx turbo "rwd". i had two of them 7 240sx's, 1 g20, 69 510, 72 pickup, 80 pickup, 96 4x4 hardbody, and an 08 frontier more then half have been white lol. i used to be into drifting alot, i had an s13 240sx with a built ka-t. but after buying my frontier to tow it i quicky stopped caring about burning 3 sets of tires /drift event lol. so i sold it an got a fast 4wheeler insted, much cheaper to have fun!
so far just pulled the badges, and put a cone filter on the factory pipe, but i'll be doing an intake exhaust and atleast superchips soon. and maybe drop shackles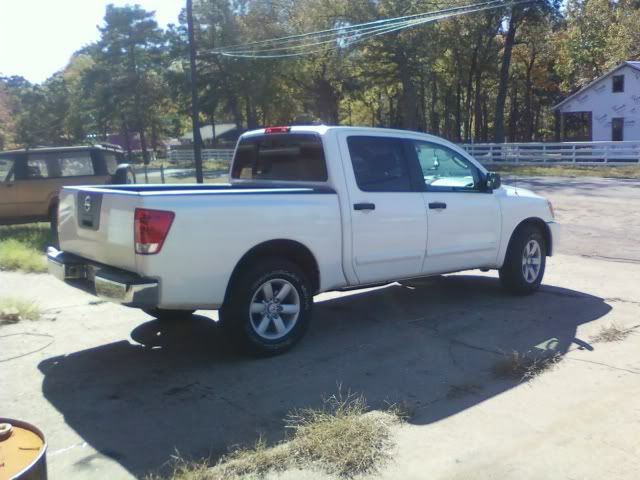 here's my old frontier, i miss it, but it was too small inside, and i got the titan so cheap, and after seeing how much more the titan had to offer i realized i should have got a titan first off lol.
it had a koolvue intake, dynomax exhaust, superchips, mesh grill mod, 18" nismo wheels, i dipped the console radio bezel and window switches at my shop, and some stereo stuff etc... it was fun and really quick, the superchips clamed it ran 14.72 @ 98mph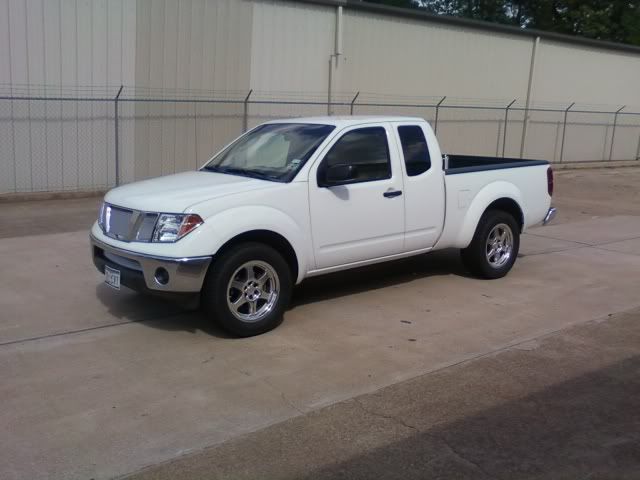 only thing that sucks on the titan is i cant close my tailgate with the 4wheeler in the back lol